For Sale - My C6 Black Wheels with Velocity Yellow Painted Pinstripe, OEM Goodyear Tires & Tire Sensors in Excellent Condition (See My Avatar & Pictures Below). These are "eye catching" wheels and I receive many compliments on the VY C6 and the wheels. I love these wheels, but I have to sell due to a Z06 Rear Widebody Conversion Kit. I just need wider wheels and tires.
Here are Some of the Details -
* Wheels have been professionally custom painted by a Southern California Body Shop that does work for DPE Wheels along with other wheel producers - Painted All Black with a Velocity Yellow Pinstripe (not a vinyl sticker)
* OE Concepts - C6 Black Wheels With Rivets featured at LG Motorsports (CF Vendor) in Texas for 18x8.5 +56mm $249 per wheel and 19x10 +79mm $291 per wheel. Here is their link to the LG Website & the wheels -
http://www.lgmotorsports.com/catalog...oducts_id=1548
* GM OEM Tire Sensors are included and in good working condition
* OEM Goodyear Eagle F1 GS Run Flats in Stock C6 Sizes, Tires have 11,000 miles on them with 65% tread remaining (my best estimate - plenty of tread), no road racing or drag racing on them
* I prefer to sell locally in So. Calif. or come and pick up, but I'm willing to ship at buyer's expense, Asking $1200 for the entire wheel, tire & sensor package. I will accept Paypal for +3% fees.
* The full set will be available for pick up or shipment in approximately 1-1/2 to 2 weeks. My new wheel and tire package will be ordered early next week. PM or email me with any questions. Thanks for looking!!! :cheers: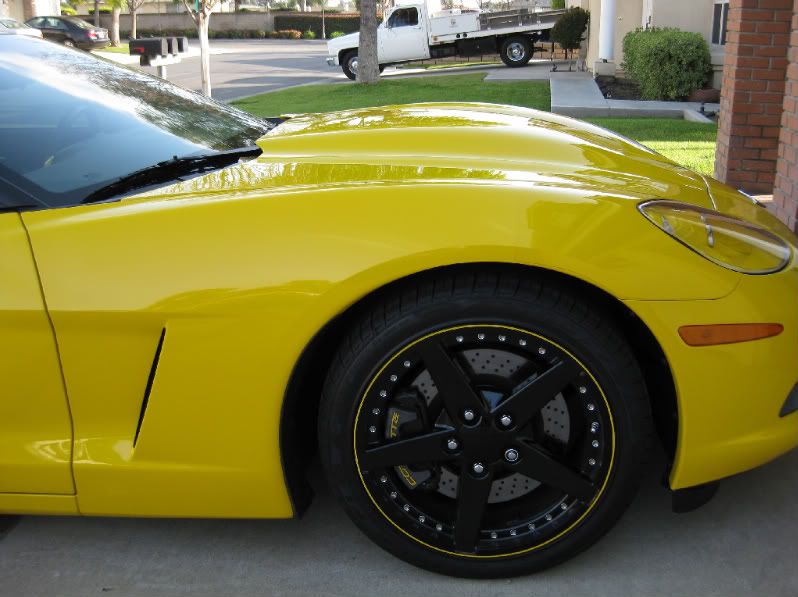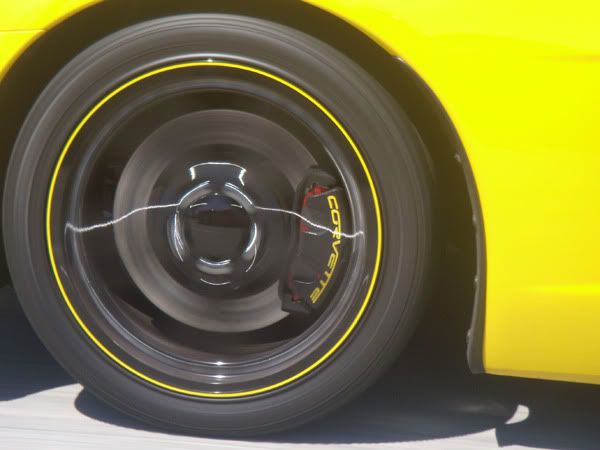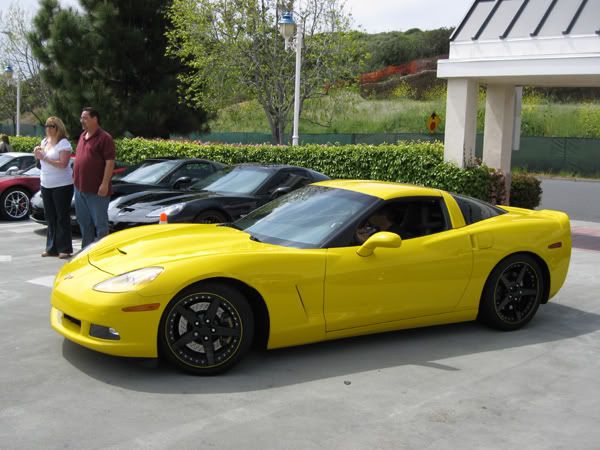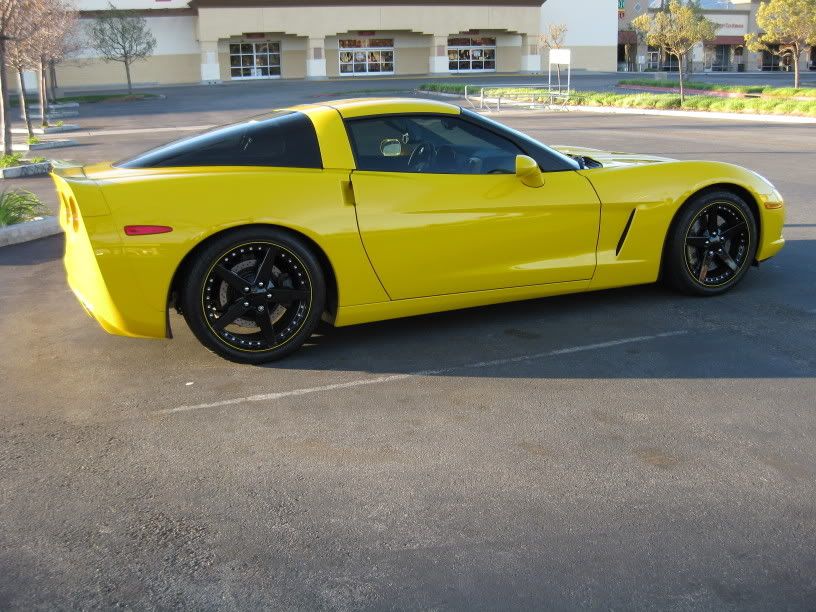 Source...